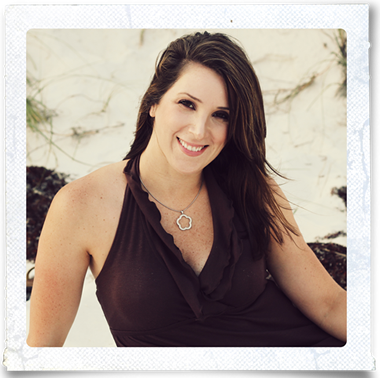 Welcome! My name is January and I am the mom to two precious boys and wife to one wonderful and superbly supportive husband. While being a stay at home mom has its fair share of challenging days, I really do love and consider it an absolute blessing to be able to stay home with my children. Being able to really see what makes them tick and to watch them blossom day in and day out means so very much to me. I try to never forget the significance of it for both me and them.

A little about my background…I received my very first sewing machine in my preteen years and later graduated from Louisiana State University with an Agriculture degree in Apparel Design. A few years prior to having children, I spent most of my days designing and creating childrenswear under the name January Hart Designs. I guess it's because of this background that Cupcake Keepsakes tends to focus on children. While I do create these keepsakes for all occasions, I am especially partial to creating them for the special little ones in all of our lives. I wondered recently to myself why it is that I love creating these one of a kind photo gifts so much and I realized that much of it has to do with the fact that I have always loved and cherished photos from my own childhood. They mean SO very much to me and I love the idea of displaying those memories in such a unique and meaningful way.

I have always felt strongly that, in addition to raising our children, running a creative business is what I am supposed to be doing in this season of my life. Being creative is what I thrive on! I'm often reminded of that line in "Sister Act 2" where Whoopi Goldberg's character throws out the "Don't ask me if you're a writer. If, when you wake up in the morning, you can think of nothing but writing, then you're a writer." That's how I feel about being creative. I love that it can wake me up out of a dead sleep and send my heart racing with a new creative idea that I must try out immediately, often times while still wearing my pajamas! Who has time to bother with such mundane routines like getting dressed and having breakfast when there are important creative discoveries still waiting to be made?! ☺ All kidding aside, I really do genuinely enjoy the process, as well as, being a part of such a wonderfully creative community of online women who share their passions for their particular crafts and ideas as well. I'm continually amazed at the amount of creativity you can find from the many, many creative women bloggers out there!

To my customers, past, present and those I have still yet to meet, I thank you so very much for allowing me to take this very small part in the lives of you and your families. It is always my genuine hope that your keepsakes bring you absolute joy each time you see the faces of your loved ones on them. I look forward to hopefully being a part of the many memories still yet to come. ☺
~January